The group's research interests span from nano-scale biological sensors through to complete sensor systems. We apply our research across a range of areas including: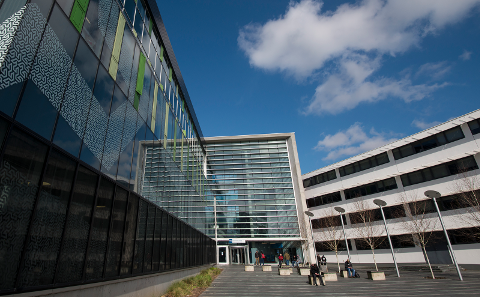 Intelligent Sensing: thick-film sensors, intelligent sensors, sensor systems, wireless sensors, sensors for precision agriculture, machine condition monitoring
Energy Harvesting and Autonomous Systems: power conditioning, energy management, maximum power point tracking, vibration energy harvesting, transiently-powered systems, multi-source/plug-and-play energy harvesting, cubesat power supplies
Smart Materials: functional materials, printed electronic sensors, printed electronic actuators, metamaterials
Micro and Nano Technologies: MEMS, NEMS, 2D materials, scanning probe microscopy, quantum devices, electronic cooling, silicon optomechanics, microfluidics
Wearable Technologies: e-textiles, human-powered energy harvesting, functional electrical stimulation
Healthcare Technologies: molecular biosensors, single cell analytics, medical sensors, rehabilitation systems
We are part of the Department of Electronics and Computer Science at the University of Southampton. Our academics, researchers and students interact with the Zepler Institute, Institute for Life Sciences, and Arm-ECS Research Centre.
We have a range of specialist research facilities. Our group is located in building 59 on Highfield Campus. Contact information can be found on our People page.